In today's fast-paced world, finding the time to maintain a pristine lawn can be a challenge. Luckily, artificial grass products have emerged as a game-changer, offering a convenient and attractive alternative. Whether you want a vibrant green space for your backyard, a low-maintenance solution for your rooftop garden, or a pet-friendly surface, artificial grass products have got you covered. Here are just a few reasons why people love them.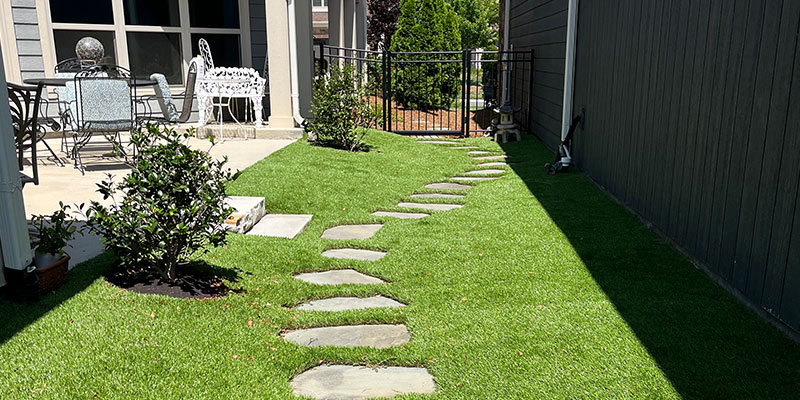 Versatility. Artificial grass products have come a long way in recent years, boasting a wide range of applications. From residential landscapes to commercial spaces, these versatile products can transform any area into an inviting oasis. They are particularly popular for creating beautiful play areas for children or safe surfaces for pets to frolic on.
Low Maintenance, High Appeal. Gone are the days of endless mowing, watering, and weeding. With artificial grass products, you can bid farewell to time-consuming lawn care routines. These products require minimal upkeep, ensuring your weekends are spent on activities you truly enjoy. Plus, artificial grass maintains its lushness year-round, offering a consistently attractive aesthetic.
Eco-Friendly Solution. Artificial grass products not only enhance your outdoor living space but also contribute to a greener environment. By eliminating the need for harmful pesticides, fertilizers, and excessive water usage, they minimize your ecological footprint. Additionally, artificial grass conserves water resources and reduces pollution caused by gas-powered lawn equipment.
Durability and Longevity. Artificial grass products are designed to withstand heavy foot traffic, extreme weather conditions, and UV exposure without losing their attractiveness. With advancements in technology, modern artificial grass offers superior resilience, ensuring it retains its vibrant color and texture for years to come.
When it comes to revamping your outdoor space, artificial grass products are a reliable choice. Their versatility, low maintenance, eco-friendliness, and durability make them an excellent investment. So, why not embrace the lushness of artificial grass and transform your living environment into a hassle-free, picture-perfect haven? Explore the wide array of artificial grass products available today and prepare to enjoy a greener, more vibrant outdoor space.