Are you a dog lover? Do you want to create a safe and comfortable outdoor space for your furry friends? Look no further than K9Grass. This revolutionary artificial grass designed specifically for dogs is taking the pet industry by storm. Our experts at ForeverLawn Charlotte will delve into the wonders of K9Grass and explore how it can transform your pup's playtime into a tail-wagging extravaganza.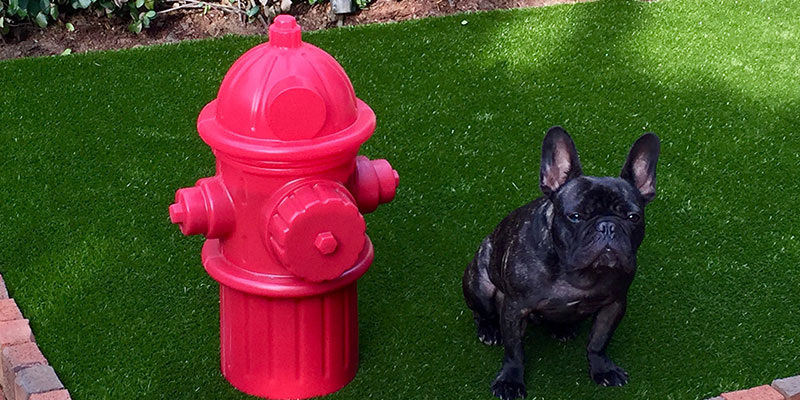 K9Grass is an innovative artificial turf specially engineered for dogs. It combines durability, cleanliness, and aesthetics to provide an unmatched experience for your furry companions. With its unique design and advanced features, K9Grass offers a dog-friendly alternative to traditional grass that is both visually appealing and highly functional.
Paw-friendly surface. K9Grass incorporates an exclusive flow-through backing that allows urine to pass through easily, preventing odors and ensuring cleanliness. Say goodbye to muddy paws!
Superior drainage. Thanks to its efficient drainage system, K9Grass dries quickly, reducing the risk of puddles and promoting a healthy environment for your dogs to play and roll around.
Safe and non-toxic. K9Grass is made from high-quality materials that are free from harmful chemicals, making it a safe choice for your pets. You can rest easy knowing that they can freely frolic and explore without any health concerns.
Whether you have a small backyard or a large dog park, K9Grass is the ideal solution for both residential and commercial settings. It is engineered to withstand heavy foot traffic and intense play, making it perfect for energetic pups. Plus, its realistic appearance adds a touch of beauty to any space. If you're searching for an exceptional outdoor surface that offers unparalleled comfort, cleanliness, and durability for your four-legged friends, K9Grass is the answer. With its innovative features and pet-centric design, K9Grass ensures that your furry companions can enjoy endless hours of playtime without compromise. Explore the world of K9Grass and create an outdoor haven for your beloved pets.