We offer the premium, high-performance artificial grass you need to take your outdoor spaces to the next level.
While natural grass offers many benefits, it also comes with some significant drawbacks, such as the amount of maintenance it requires. Natural grass is also not great at standing up to heavy foot traffic, which makes it less than ideal for things like playgrounds or sports fields. If you are looking for an alternative to natural grass, turn to our team at ForeverLawn Charlotte. We offer a wide range of premium artificial grass products designed for a variety of applications.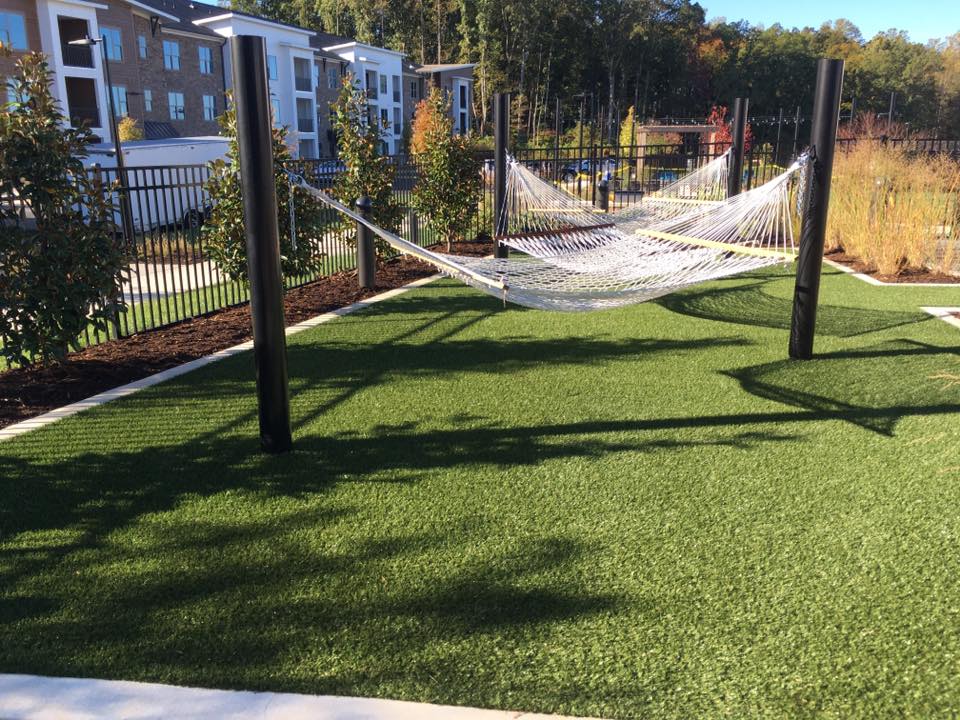 We have extensive experience in the artificial grass business, and we can help you find the perfect option for your needs. For example, we offer durable yet springy Playground Grass made to withstand the hard play our kids get up to, as well as tough, high-performance K9 Grass specifically designed for the unique challenges and difficulties keeping things clean. All our grass products are designed to realistically mimic the look and feel of natural grass, and all are treated with antimicrobial agents to ensure the grass does not take on any unpleasant odors. To learn more about what we can do for you, simply reach out to us directly to speak to one of our team members.
We are proud to serve the community in Charlotte, North Carolina, and we want to help you do what's best for your outdoor facilities or living spaces. If you need artificial grass for any reason, just give us a call to learn more about our options—we'll help you find the perfect choice for your needs and take care of the installation for you.