In our experience at ForeverLawn Charlotte, most people can appreciate the sight of a lush, green lawn, but few want to put in the work it takes to keep natural grass looking like that. If you want a beautiful lawn, but don't want to have to mow or water it, you can turn to our team to find a variety of premium artificial grass products. In this article, we'll go over some of the benefits our products offer to help you decide if they are right for you.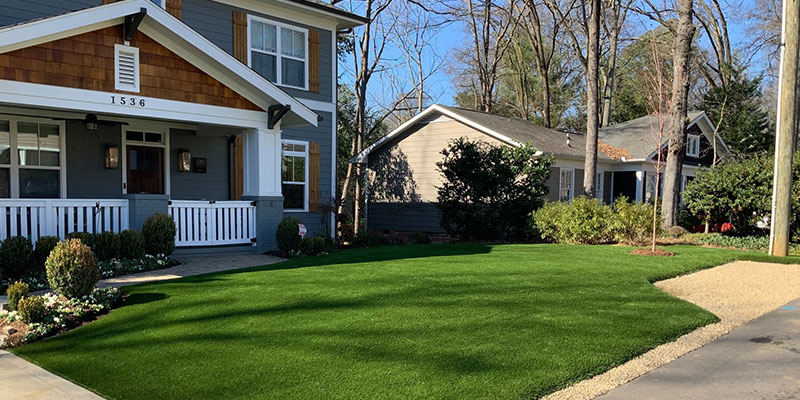 Minimize Maintenance – As we mentioned above, one of the main benefits of our artificial grass products is the lower maintenance requirements. You will never need to mow, water, fertilize, or aerate a synthetic lawn. It will continue to look great in all weather and seasons without your having to lift a finger.
Value for Money – Another reason to switch to artificial grass products is because they are highly cost-effective. Although the upfront installation costs can seem high, remember that your new artificial turf will last for years to come, and you will not have to spend money on lawncare after it is installed.
Durability – A third benefit of artificial grass products is their high durability. Natural grass tends to die and shrink back when it is subjected to heavy foot traffic, but our premium artificial turf products will remain in great condition even when walked on frequently. This makes it an ideal choice for playgrounds and athletic facilities.